April 12, 2017
Sustainable tourism for development
The United Nations declared 2017 the "International Year of Sustainable Tourism for Development". A big title, but what does it mean, and why have they chosen to highlight this theme?
By Lindsey Hall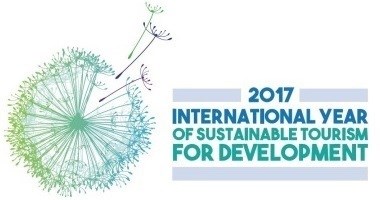 Firstly, what do we mean when we talk about "Sustainable" Tourism, or "Sustainable" Development?
The best way to describe what makes anything "sustainable" – be that tourism, development, or anything else – is that it meets our needs now, without compromising the needs of future generations.
In the tourism industry, this means that our models of growth should be focused not just on maximising profit, but also on ensuring that we make a positive impact upon the environment and the community of which we are a part. This has the benefit of safeguarding profits for the future, whilst also addressing the needs of visitors, the environment and our host communities.
The Global Development Context
In 2015 the United Nations created an initiative, known as the 2030 Agenda for Sustainable Development. This was made up of 17 Global Goals that all member states agreed to achieve by 2030. The Goals covered a broad range of sustainable development issues, from combating poverty and hunger, to gender equality and climate change. Each Goal was then broken down into smaller targets to allow for measurement of success.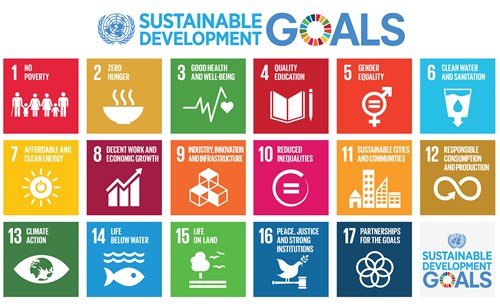 The Goals sought to address a range of social needs including education, health, social protection, and job opportunities, while tackling issues such as climate change and environmental protection.
The International Year of Sustainable Tourism for Development
The UN recognises that tourism is inextricably linked to these Goals and that sustainable tourism has the potential to greatly advance the Sustainable Development Agenda.
By designating 2017 the International Year of Sustainable Tourism for Development, the UN aims to "support a change in policies, business practices and consumer behaviour, in order to create a more sustainable tourism sector".
Specifically, it was designed to promote tourism's role in five key areas:
Inclusive and sustainable economic growth
Social inclusiveness, employment and poverty reduction
Resource efficiency, environmental protection and climate change
Cultural values, diversity and heritage
Mutual understanding, peace and security
The global tourism industry is huge. It represents 7% of worldwide exports and one in eleven jobs, and it accounts for 10% of the world's GDP. As such, its impacts on society and the environment – whether for good or bad – are potentially massive.
So, as a destination, what can you do?
Sustainable tourism works best when it is managed at a destination level. With the ability to control policy, incentivise sustainable practices, and work between local businesses and the community, destinations are perfectly placed to influence significant change.
The first step is recognising that your model of tourism needs to change in order to preserve your cultural, environmental and social heritage. The second (and harder!) step is gaining the support of business and the community to help you make this change.
This is best achieved by opening up a dialogue between key influencers in both communities, and involving them in agreeing and prioritising the solutions.
It also involves creating an action plan that works across the three pillars of sustainability, and a communications strategy to spread your message and to ensure the contribution of visitors, residents and local businesses in your plan.
Why not use this International Year to make a start and to build momentum in your sustainability programme?
Contact us today and we'll create an effective plan that will get your recognised as a leader in sustainable tourism!
As a tourist establishment, what can you do?
Every business can make changes in their operations to have a more positive impact on their environment and local community.
From an environmental perspective, this can involve energy and water saving measures, and responsible resource consumption strategies. All of these improvements can reduce your operating costs, at the same time as reducing your environmental impacts.
From a social perspective, it can involve creating mechanisms for equal opportunities, ensuring you are paying your employees a fair living wage, and reviewing your suppliers to see what you can buy more locally.
When you've made a start, make sure you're communicating your endeavours successfully! More and more visitors want to know that the hotel they're staying in, or restaurant they're eating in, is employing sustainable strategies.
But for this communication to be really effective, you need to do more than just list the facts – you've got to excite and interest your clients and make them feel the benefits that they're getting from the changes you're making.
For example, have you changed your meat supplier from imported to locally sourced? Don't just tell your customers how many food miles you're saving – tell them a story about the local farms the meat is sourced from, how well the animals are treated, the quality of the meat you're getting, and how that all reflects in the TASTE of the food they're eating! Now you've got a story worth telling!
If you need help to plan out the improvements you should make, or in communicating the changes you've already made, get in touch!
As a traveller, how can you contribute?
Don't accept for a second that you're too small for your contribution to be felt. There are many ways that you can make a big difference in making tourism more sustainable!
Be insistent. Ask your tour operator, hotel or airline what they are doing to make themselves more sustainable. Do you see evidence of that? If not, tell them! Customer pressure is HUGE in forcing positive change.
Be conscious of your impacts as you travel. Step outside of your resort complex and sample some of the local culture. Eating at local restaurants and supporting local business guarantees the maximum community impact, because not only will the staff wages stay locally, but the business profits will too. Plus, the businesses will be paying local taxes unlike lots of multinational resorts. This means the tax money can go back into improving local services.
Be responsible. The way in which you travel, and how you act when you're on holiday makes a small, but important difference. Even more so when we sum up the effects if everyone behaves in the same way. Be careful not to waste water, or leave air conditioning and lights on when you leave your room. Don't reach for a new beach towel everyday. Put your rubbish in the recycling bins, and when you visit somewhere, make sure to leave it the same (if not better) than you found it.
Be social. Share your sustainable tourism adventures using the hash tags #sustainabletravel or #responsibletourism. Shout out destinations and establishments that are doing great things, and spread the good word!
Tags
Sustainable tourism
SDGs
Sustainable Development Goals
2030 Agenda for Sustainable Development
Sustainable Development
Tourist Destinations